Key Features
See inventory movement in real time
Review an item's complete journey to point-of-use
Secure user access with role-based and location-based permissions
Track expiring and expired product
Monitor Terso device temperatures
Integrate Stratosphere with your existing business systems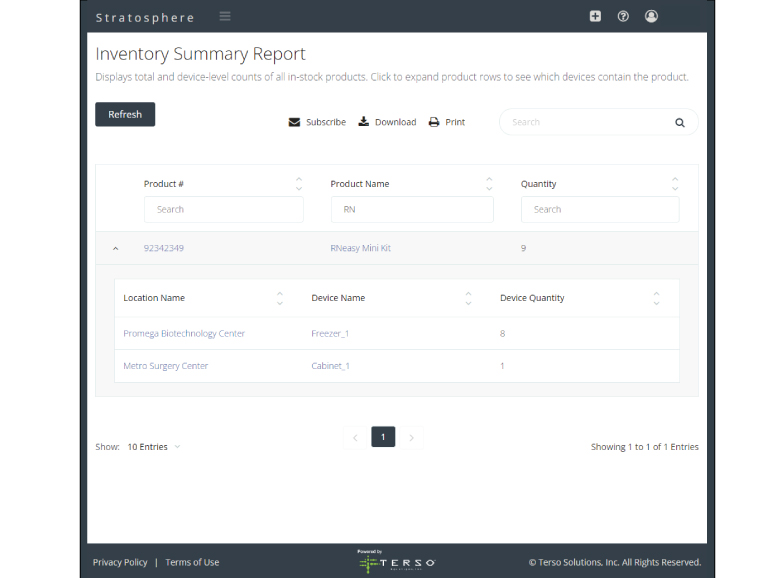 Real-time Inventory Visibility
Get visibility into location-level and device-level counts of all products in inventory and detailed information about individual items, including the serial number, batch, and expiration date. Stratosphere® software provides the data and tools you need to stay compliant with FDA 21 CFR Part 11 and other regulations pertaining to companies within the healthcare and life science industries. Simplify product recalls by knowing where all of the affected product is located.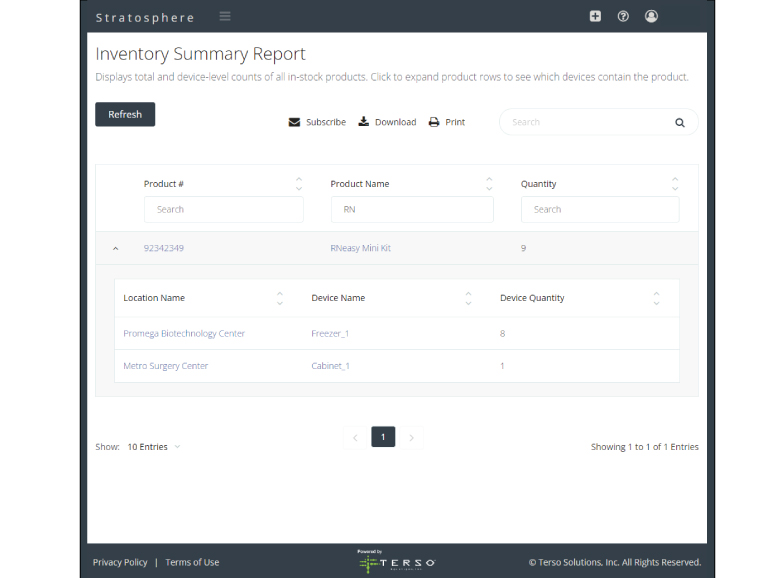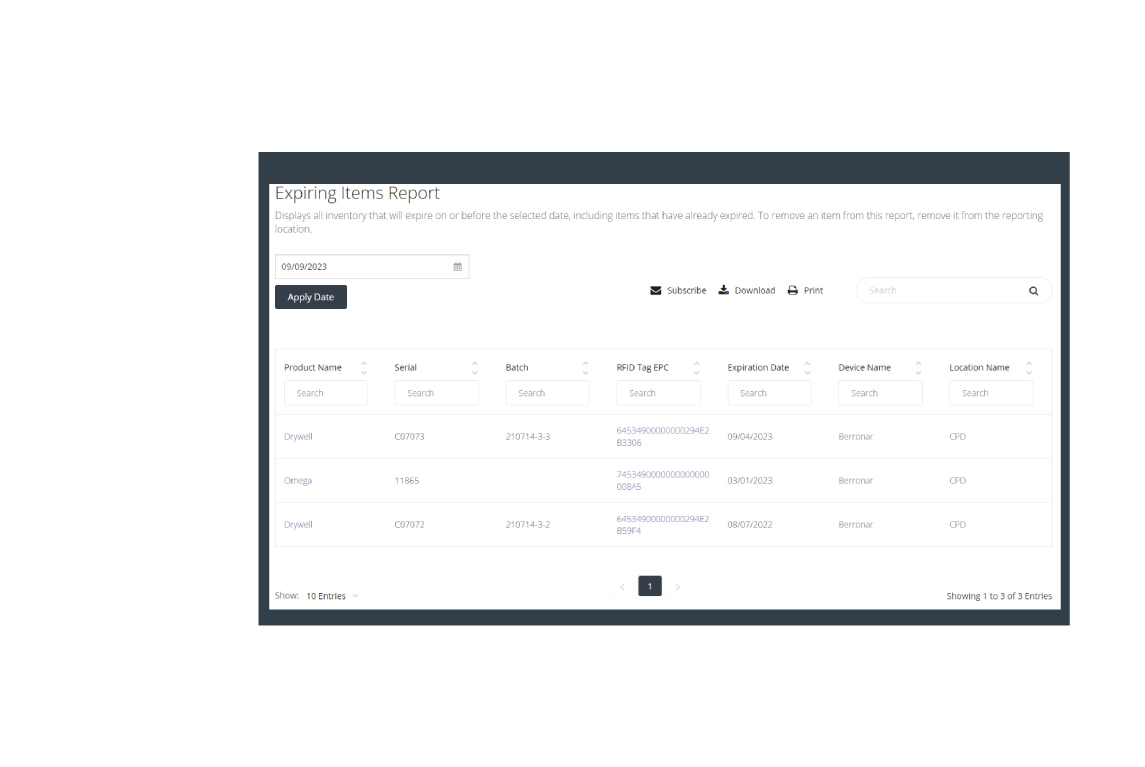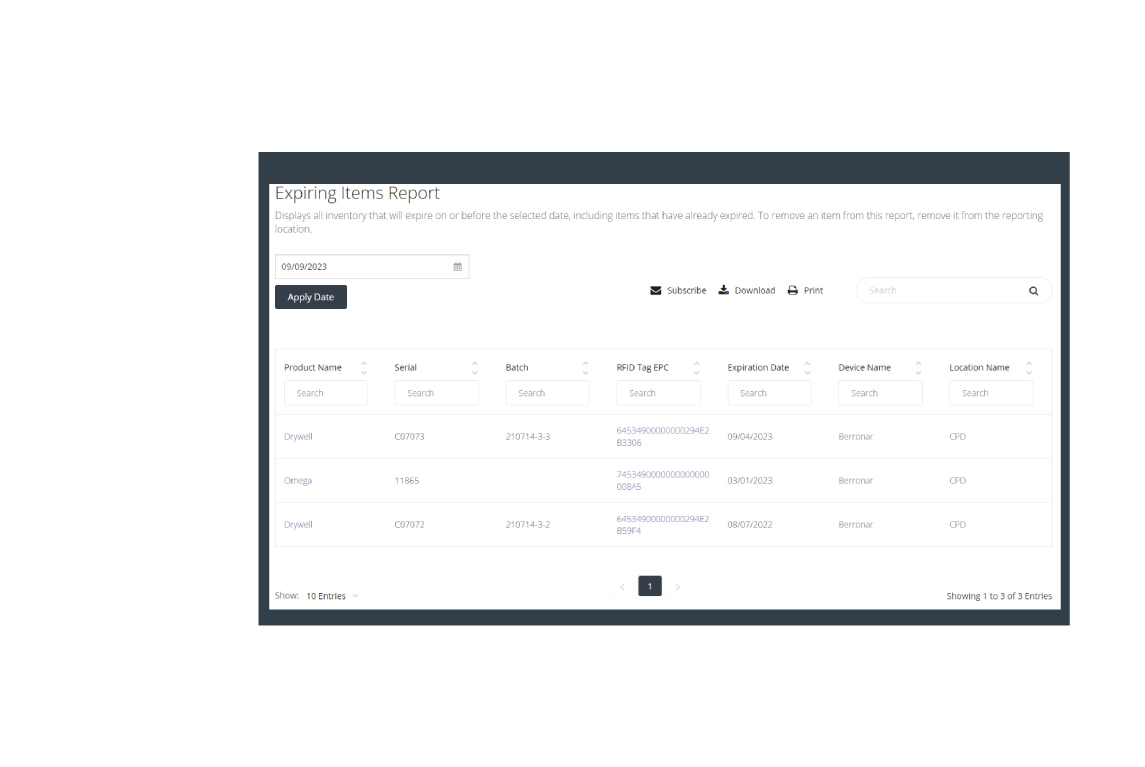 Manage Expiry
Stratosphere's robust reporting content grants users the ability to view, export, and dive into data. The expiring items report displays the items that will expire during or have already expired over a configurable date range, enabling organizations to reduce waste, save money, and ensure item integrity.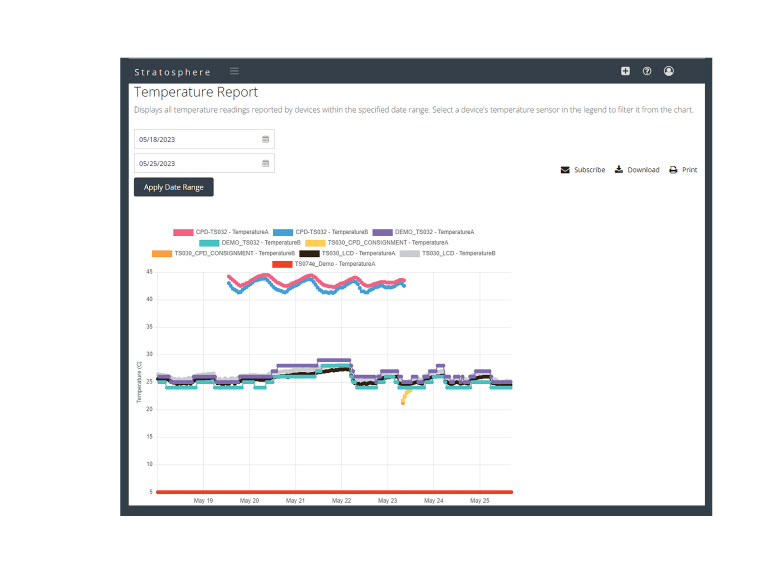 Temperature Monitoring
Monitor device temperatures to ensure temperature-critical inventory is stored within its required temperature range in Terso refrigerators and freezers.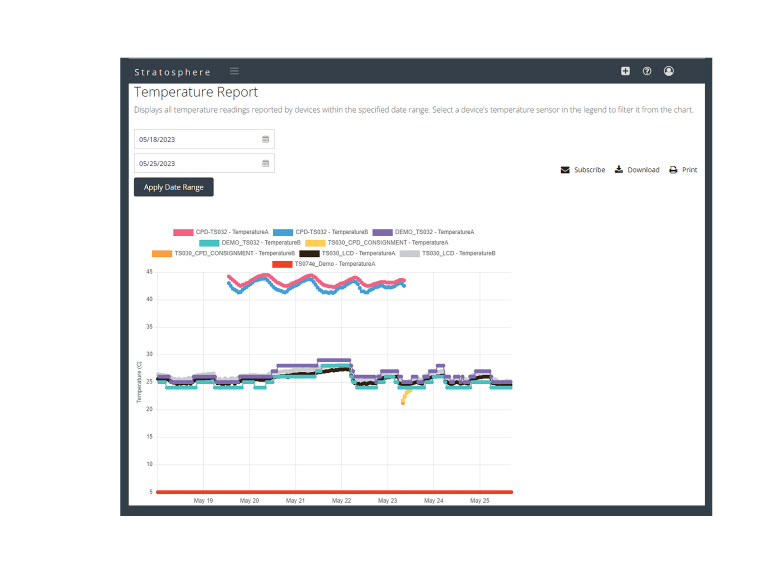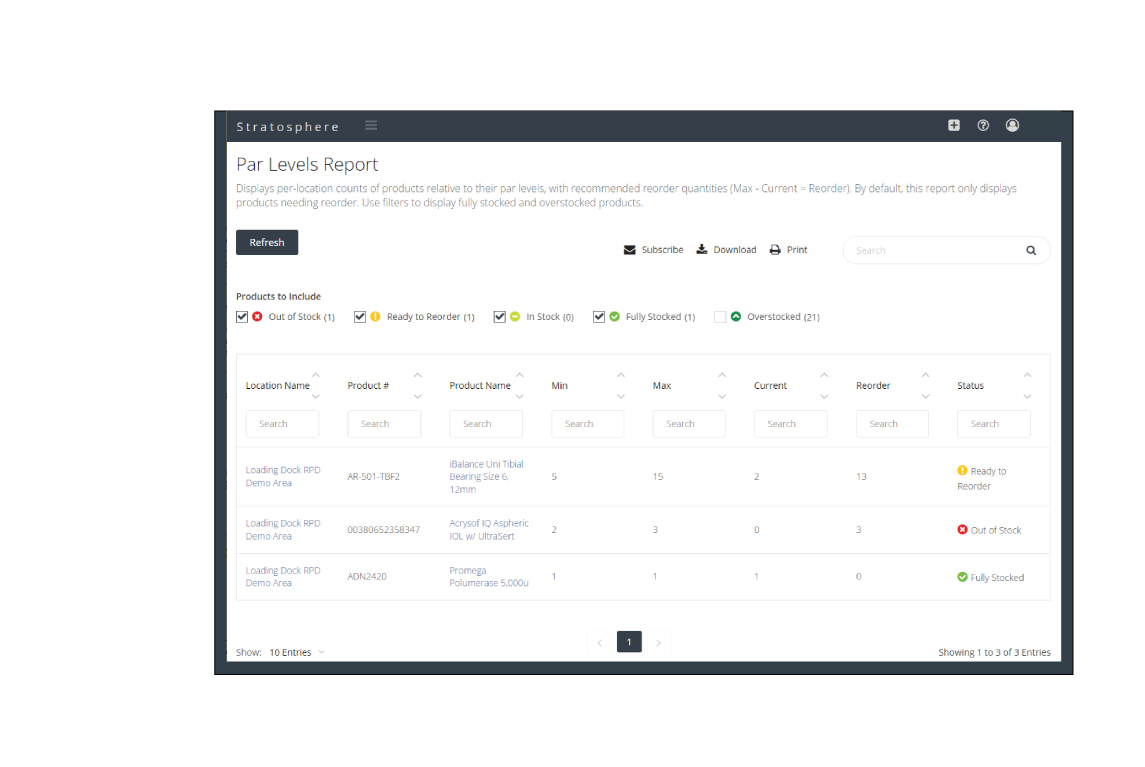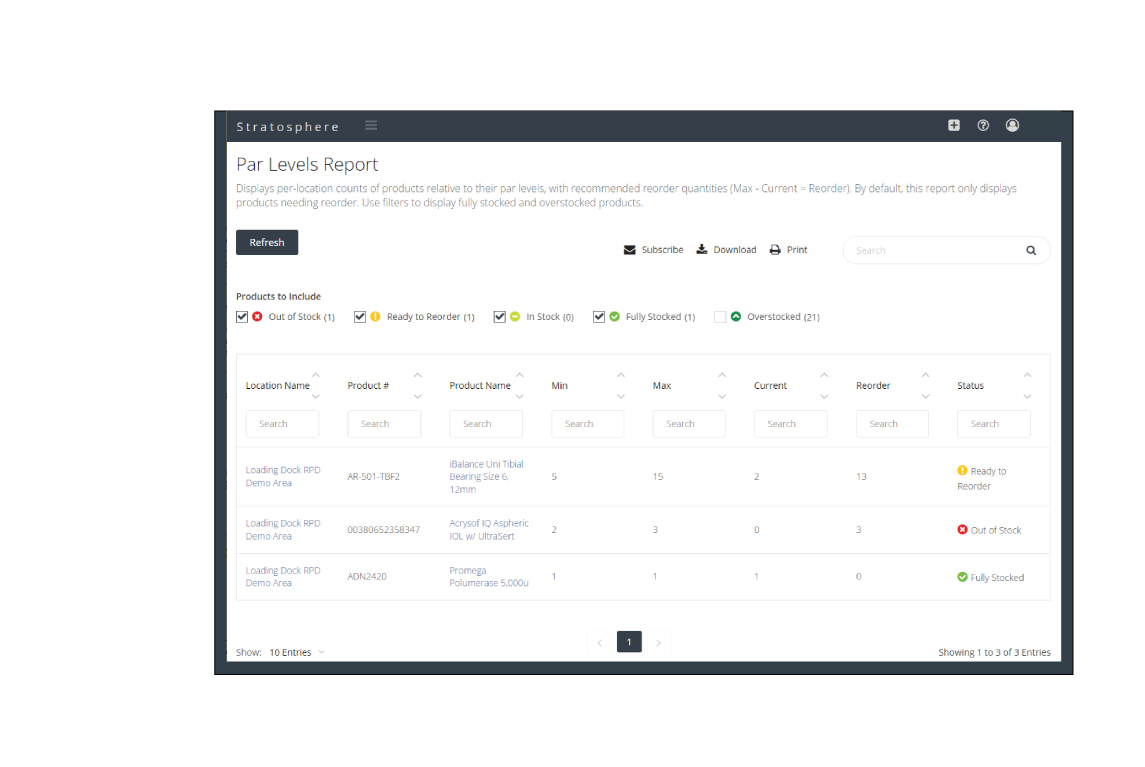 Par Levels
Identify the products that need to be reordered and how much to reorder to fully stock each product, helping your locations to stay properly stocked without running out or keeping too much inventory on hand.
Set minimum and maximum stocking levels per product
Reorder recommended quantity to ensure you have the right amount of product at each location
Use Stratosphere® data to make better stocking choices and optimize inventory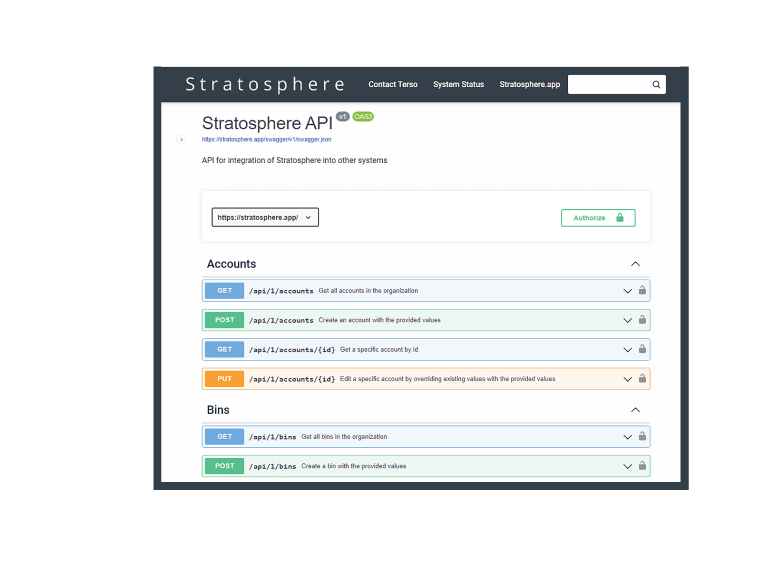 Ease of Integration
Empower users to keep systems in sync through integration with Stratosphere. With its open API, Stratosphere can connect and share data with your existing business systems such as ERP, billing, and case scheduling systems.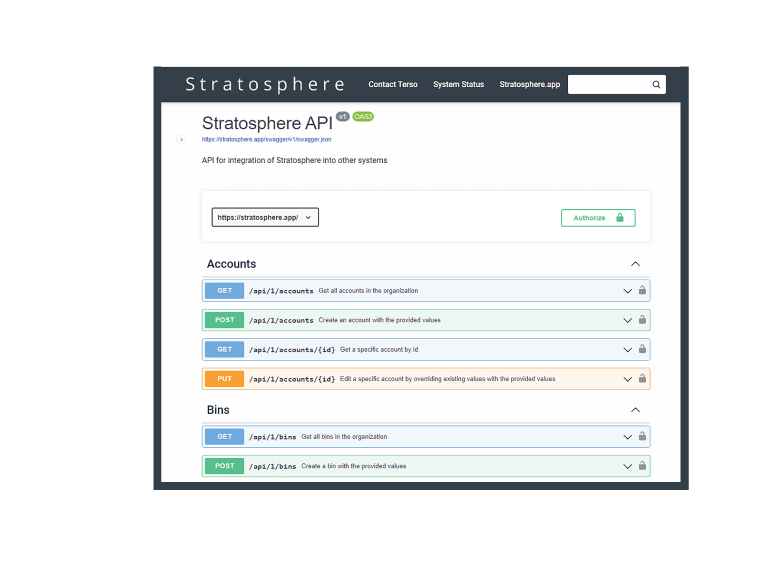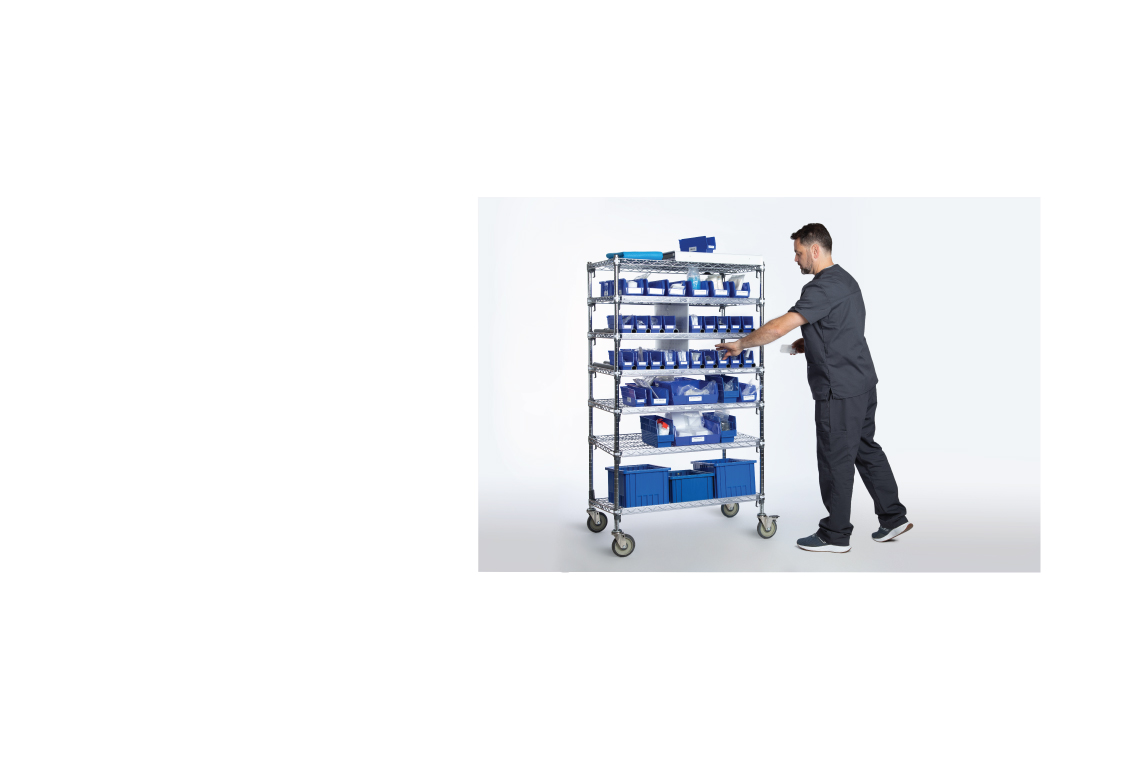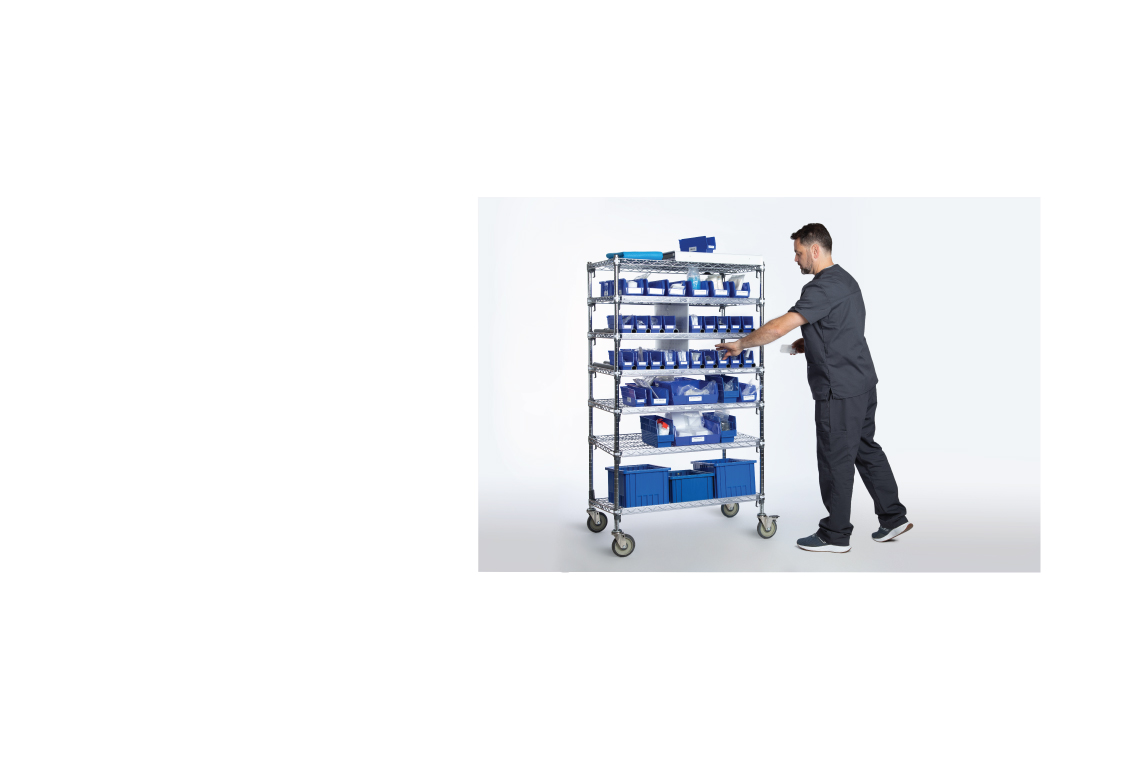 Kanban Inventory Management
Automate the management of your 2-bin kanban inventory and simplify the restock process with Stratosphere's Kanban Inventory Management feature. Users receive inventory email notifications to enable faster replenishment of critical inventory.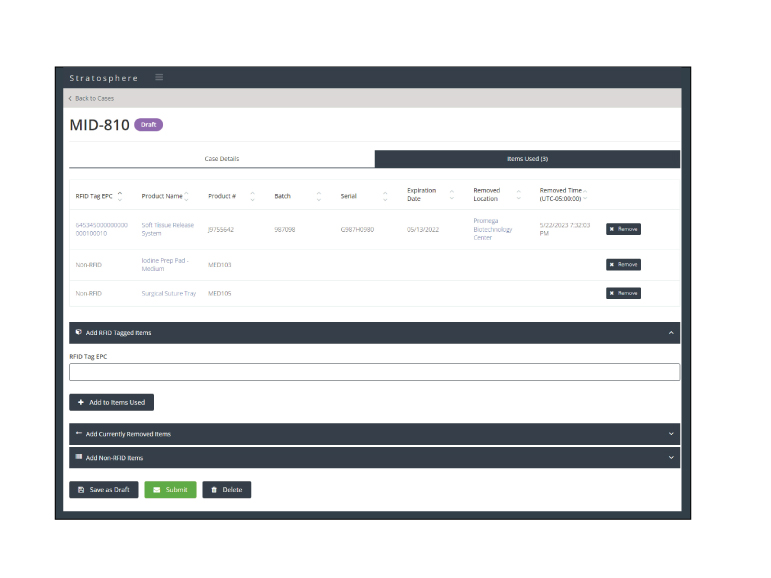 Case Management
Tie inventory to its usage and enable billing and replenishment automation with Case Management. Associate consumed RFID and Non-RFID inventory with a surgical procedure and a surgeon and receive automated case submission confirmations via email.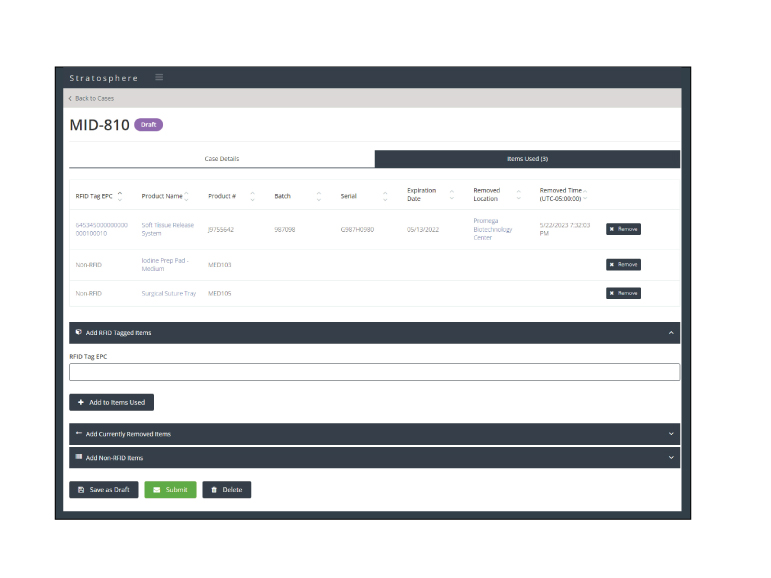 The Perfect Blend of Smart Devices and Smart Software
Solutions is in our name, and Stratosphere paired with our RFID devices is just that – the perfect solution to your inventory management difficulties. Browse our full suite of RFID-powered devices below.