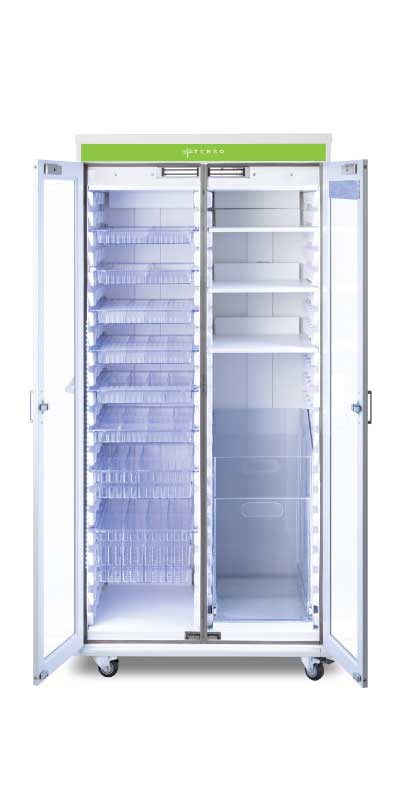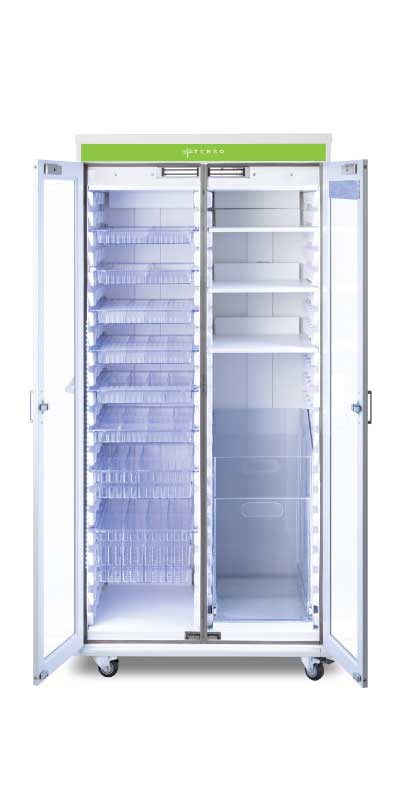 Large Secured Access Cabinet
If you are looking to protect inventory without tracking it using UHF RFID, the Large Secured Access Cabinet is the perfect solution for you. Remotely assign access passes to authorized personnel and make sure that the right inventory is in the right hands.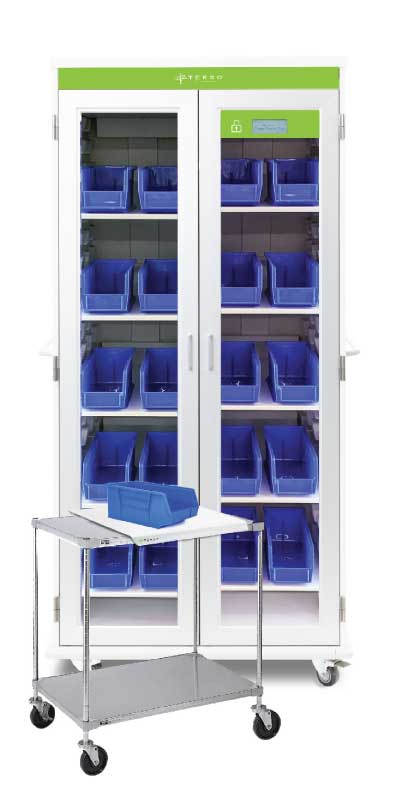 Kanban Security Cabinet
Developed with masks, shields and gloves in mind, the Kanban Security Cabinet secures and tracks inventory that doesn't require item-level tracking but is critical to the performance of procedures. This allows hospitals to manage who has access to each cabinet and monitor usage remotely from an internet connected device. Preventing stock-outs and ensuring critical inventory doesn't go missing.