The technology
What is UHF RFID?
UHF RFID tags can either be active or passive.  Active tags are battery powered, meaning that they have their own power source and transmitter on the tag. Passive tags have no internal power source and only send information associated with the tag when in the presence of an RFID reader. Most RFID tags used today are passive due to their low costs per tag. UHF RFID solutions have a frequency anywhere between 300 MHz to 3 GHz and can be read from long distances, which is helpful when tracking a wide variety of materials. UHF RFID technology enables businesses globally to track billions of items each day in a variety of markets. Spanning from aviation, to retail, to healthcare, UHF has surpassed low frequency and high frequency RFID technology.
Choosing the right technology
Why UHF RFID?
In a nutshell, UHF RFID is powerful, inexpensive, and secure. UHF RFID tags have an extremely high read range when compared to its counterparts, which makes it the perfect technology for reading multiple tags at once. In a hospital or laboratory setting, this is especially helpful when you are trying to manage thousands of products at any given time, and when there's a lot of moving pieces.
When trying to manage inventory at that level, cost becomes one of the first concerns, but with UHF RFID tags sitting at around $.05 to $.15 per tag, it takes RFID implementation from pipe dream to reality. With that being said, you can save money and track thousands of high-value inventory items, but if you can't ensure that information being transferred from product to software is secure, which can jeopardize your business or patient safety, then those other benefits mean nothing.
All of our UHF RFID technology is encrypted, meaning that RFID readers cannot read the actual data associated with a tag.
The only one who has access to that information is you.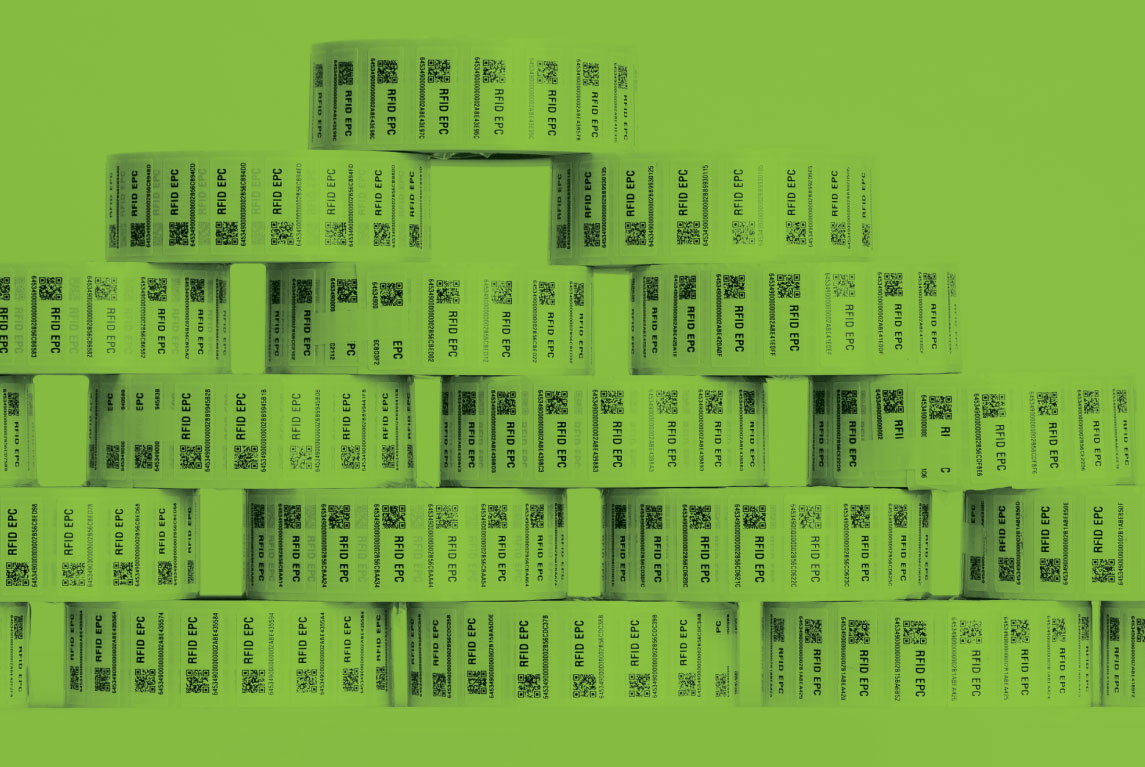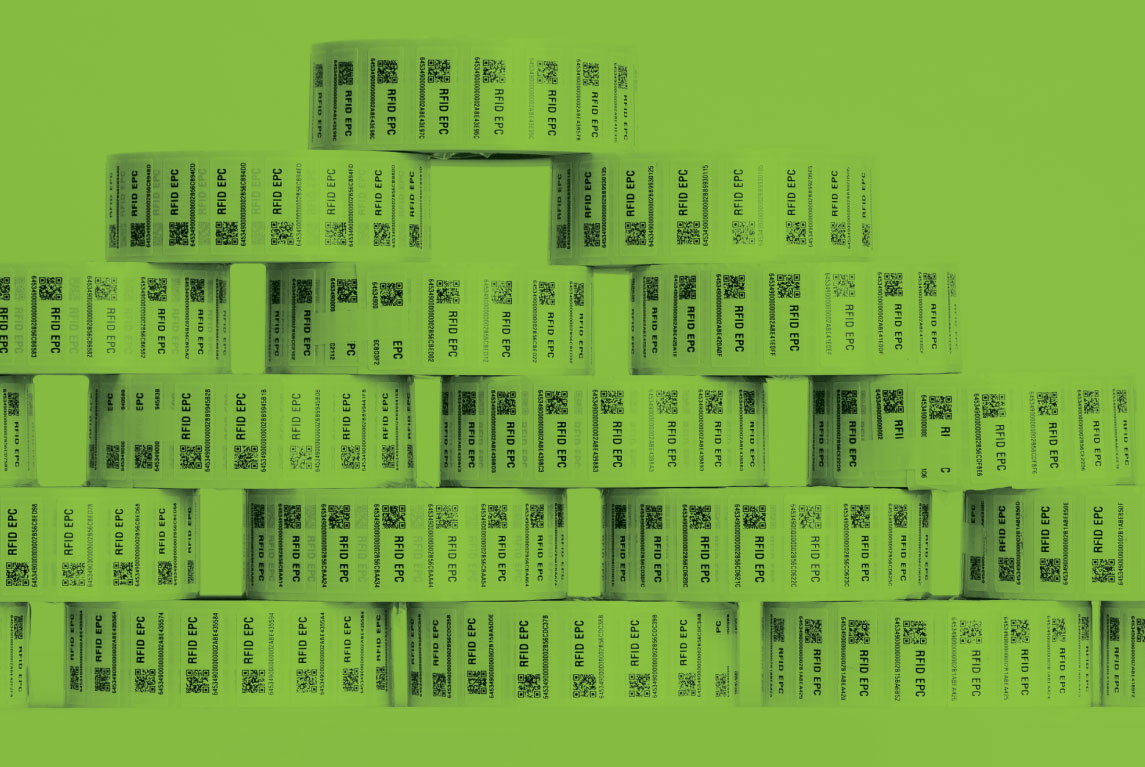 UHF in action
How Is UHF Used By Terso Solutions?
UHF RFID is a powerful technology, but paired with our devices, software, and support, it is unstoppable.
Devices: We have a wide array of UHF RFID enabled devices. These can be anything from cabinets, to mobile devices, to entire rooms retrofitted with UHF RFID devices. These devices have the ability to transmit information from properly tagged inventory items that are stored in their location.
Software: We partner with a wide variety of medical device manufacturers, software vendors, and laboratories. Sometimes these partners have their own software that they want to integrate with our UHF RFID devices and sometimes they are using our inventory management platform, Stratosphere.  Whether you're planning on using your own software or you're looking for a full solution from us, we will make the integration between site and software seamless. Learn more about what to look for when choosing an inventory management system. 
Services: We're not like normal software companies, we're a cool software company. We pride ourselves in knowing that partnering with us is a true partnership. We will be with you for the first discussion and for years to come. You'll have a customer support manager, full installation support, and access to technical support after installation is complete.
These three components that make up the UHF RFID solution allow you to:
Gain real-time visibility of inventory
Automate inventory tracking and workflows
Prevent use of expired or recalled products
Meet industry regulations such as FDA, UDI, and JHACO
Remotely monitor temperature and inventory alerts
Reduce shrinkage and prevent inventory stock-outs
Secure access to specified areas or products
Improve overall business operations
What to expect
Our Process
You've sent us your information, now what? We understand that not all inventory is created equal. This is why it's important to start a conversation. We will ask you about your current status, including problems with your inventory management system, and we will begin the process of figuring out a solution.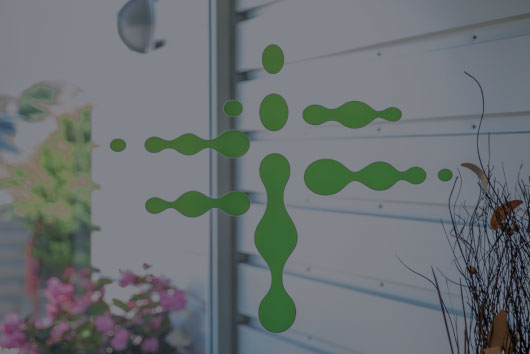 Now that we've understood the basics, we can dive a little deeper. We will ask you more in depth questions, show you our suite of RFID devices and discuss software solutions with you.
After we've gotten a better understanding of pain-points in the way you currently manage inventory, we will show you how everything works in greater detail. This can either be done in person or digitally. Whatever works best with your schedule.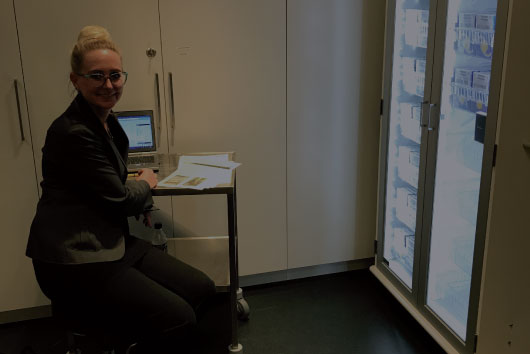 Once we've narrowed down what solutions will work best with your current workflow, we will propose a solution. This consists of us recommending devices or software that will accelerate and improve the way you do business.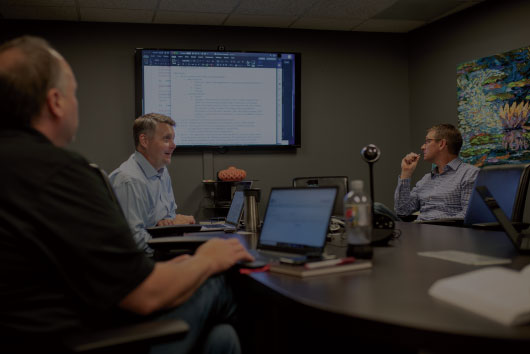 Your new product should reflect your brand. This why we offer customized labeling of your device. We do can do everything from a basic logo at the top of the enclosure to a full-coverage decal.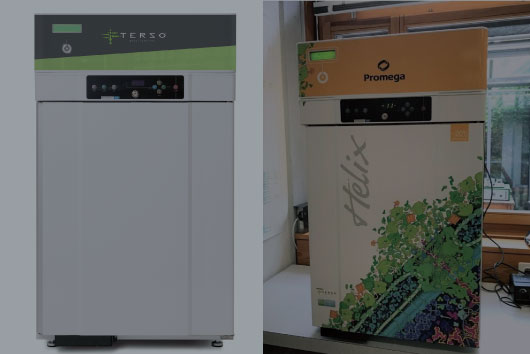 We always say, "measure twice, cut once." It's important that you try out the full solution so you can determine what things, if any, need to be tweaked or refined. We want to make sure that our solutions feel like they belong and that you feel like you didn't know what life was like before it was implemented.
This is where we check-in. We evaluate what things you like and what aspects of the technology you could do without. Then we refine and redesign, ensuring that the final product is something you will love.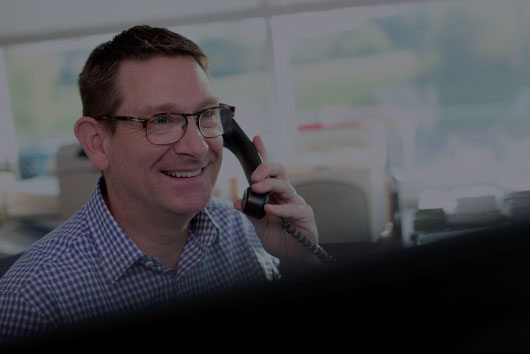 Let's make it official. You've made a decision and now we want to welcome you into the Terso family. We phrase it like this because reading the fine print can be…tedious. At the end of the day, signing a contract means that you like us and we like you. Let's work together.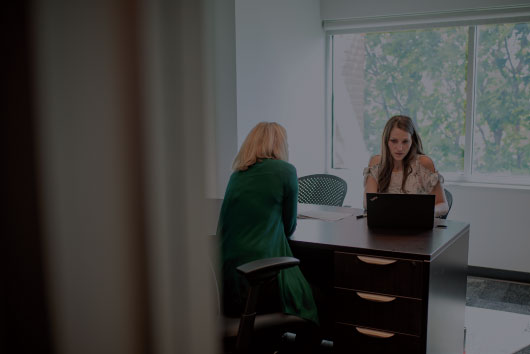 This is where we prepare for the roll-out. To make sure everything runs smoothly, you will meet our customer success managers, support team, and our systems integrations team (if you haven't already met them earlier). We will arrange for your devices to get branded and shipped to their new home and we will iron out any last-minute details.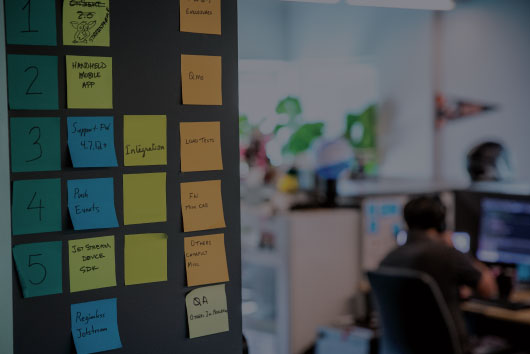 The big day has arrived. Roll-out. We have all our I's dotted and all of our T's crossed. Your devices are neatly packed in their crates and will be delivered on time.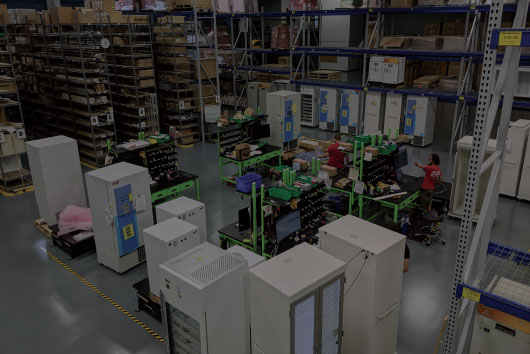 11
It doesn't stop there...Support
But that's not it. Our support team is one of the greatest things about Terso Solutions. From our dedicated customer success managers to our diligent customer support specialists, if you need something, we're on it. If your device sends out an alarm, you're notified. If you need demo units for trade shows or branded marketing material, we'll make you shine.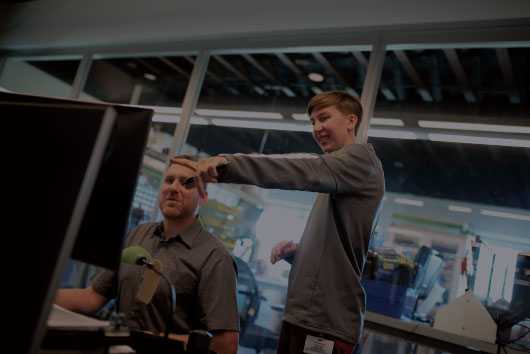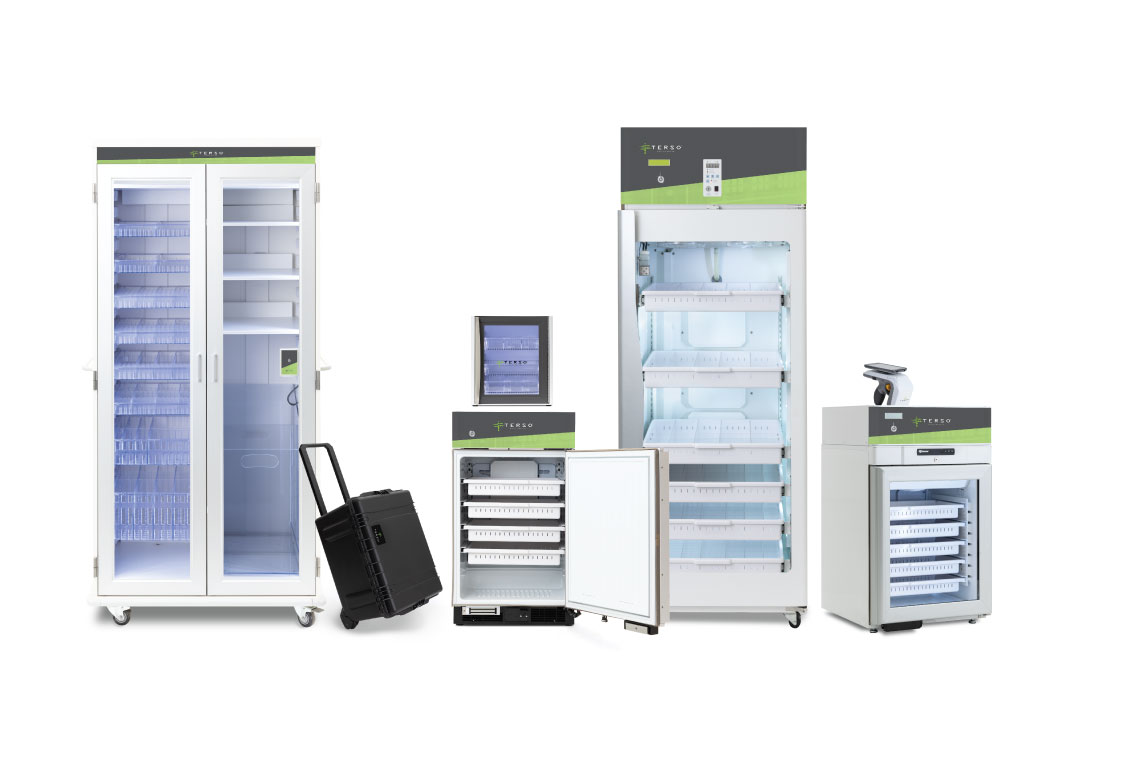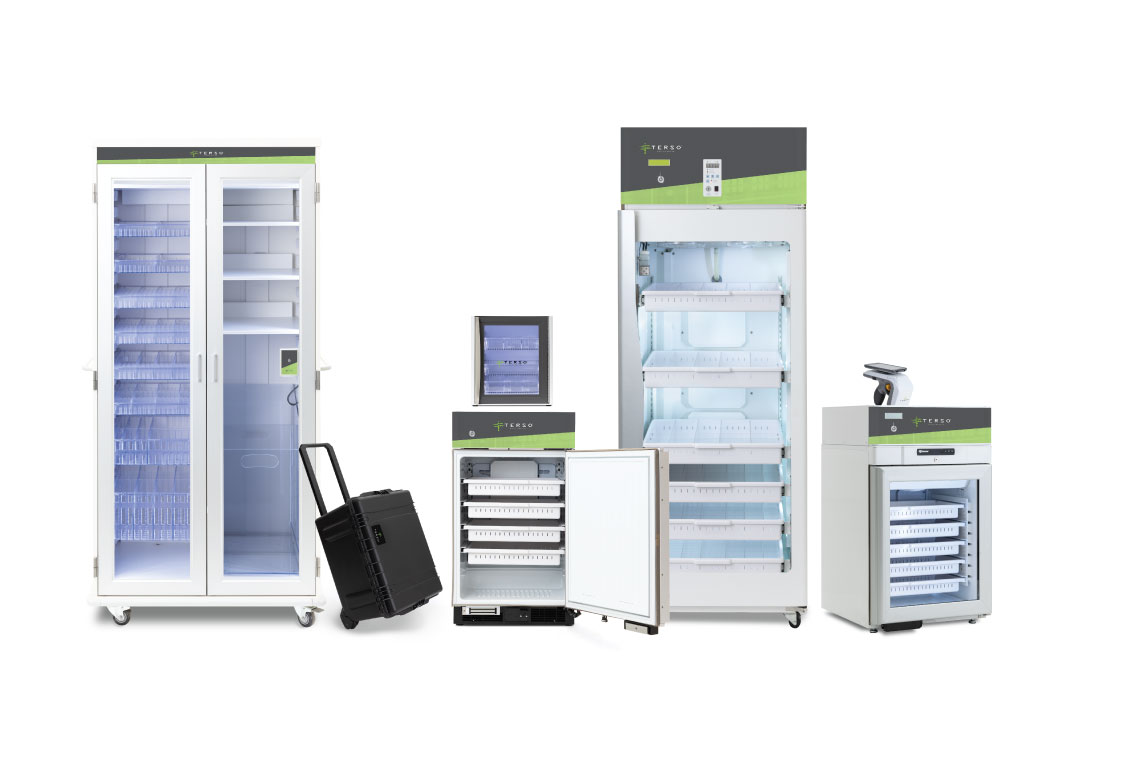 Explore your options
Browse our full line of RFID Devices
We forgot a step above. The real first step is figuring out what piques your interest. Take some time to look through our RFID product line by selecting what you want to track. We'll automatically filter out what wouldn't work, so that you can start automating your inventory as fast as possible.