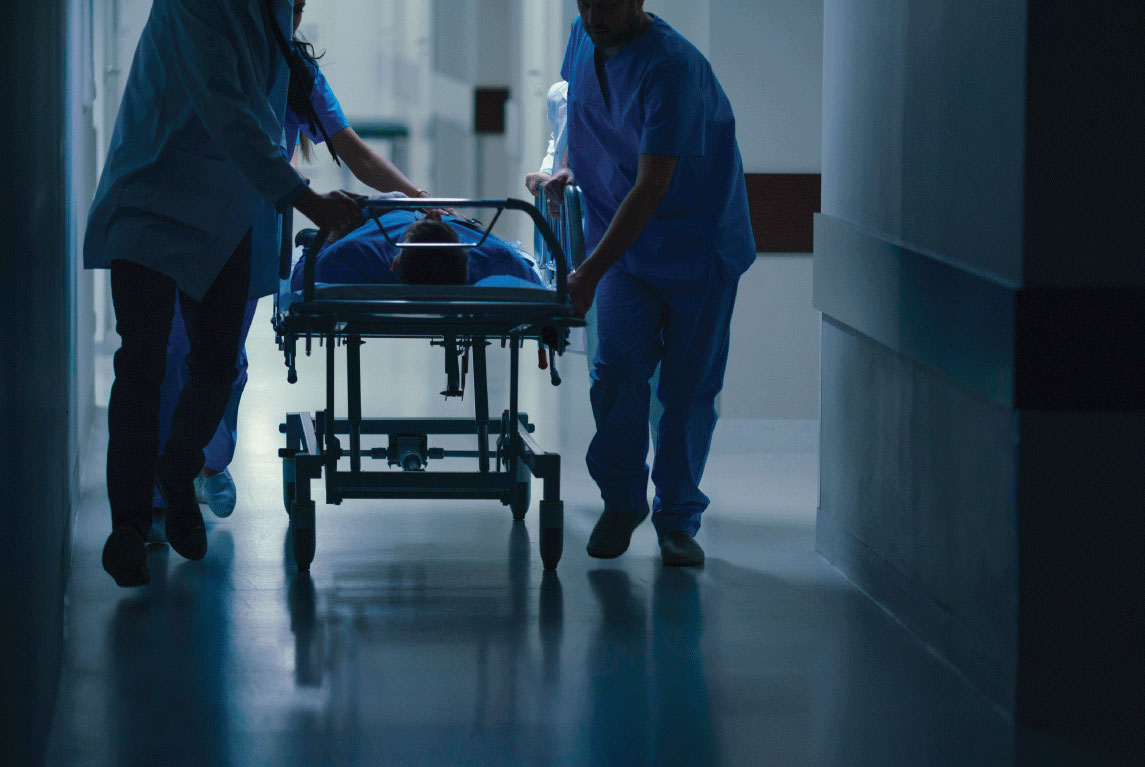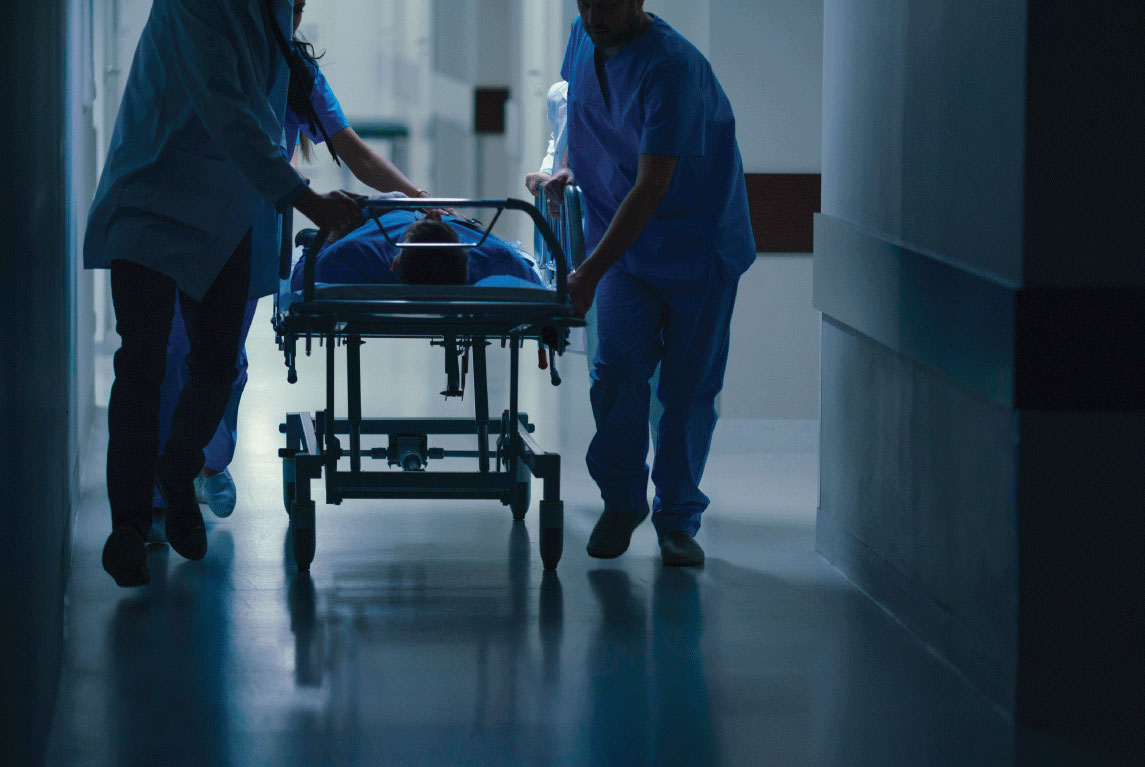 Have what you need, when you need it
Every Second Counts
Whether you're behind the scenes or directly in the action, you know the value of time. Time allows you to expand the definition of patient care, time means you are there before it's too late, and time gives you permission to work on other high-priority tasks that require your attention. The problem is that proper inventory is essential to your work, whether you are using it or managing it, and in an environment where pressure to perform as many procedures as possible is mounting, it's crucial that you know what products you have and who has them.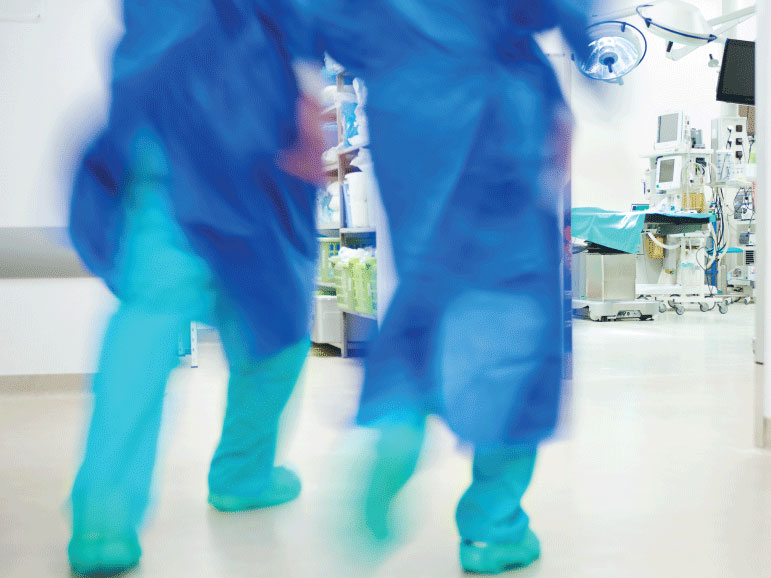 RAIN RFID is the Future of Healthcare
RFID, or radio frequency identification means you  never have to wonder about the inventory because it has already been taken care of. When you grab a product, RFID sensors instantly send that encrypted data to your inventory management software, so you know who took what product and when. It's that simple.
In addition to the basics, it also allow you to:
Remotely monitor temperature
Efficiently manage recalled or expired products
Make barcodes and manual software inputs a thing of the past.
Protect critical inventory through secure access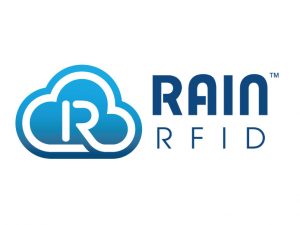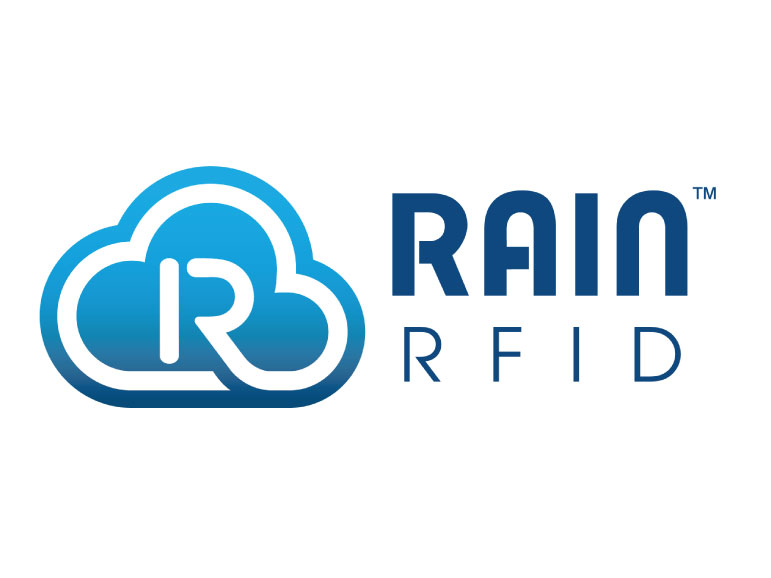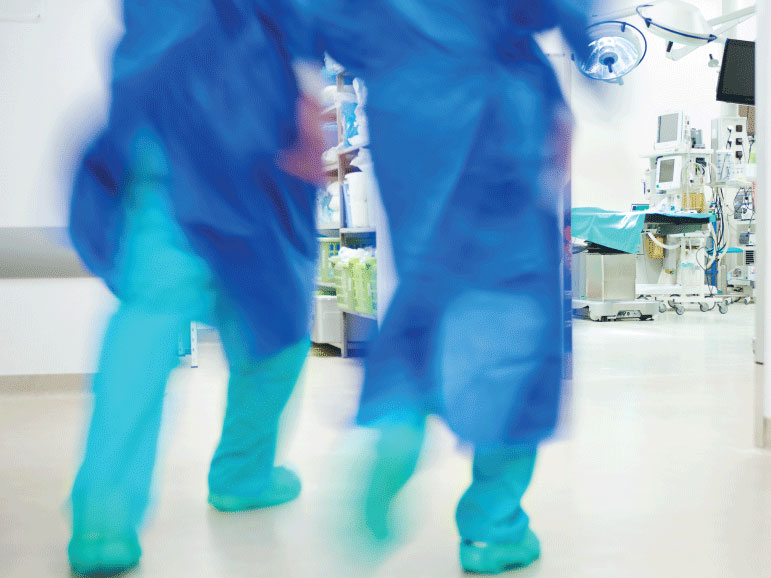 "Bring your whole self to work; not only your knowledge and expertise, but also your values. Stay true to who you are and have the courage of your convictions. If you do, you will become an authentic and courageous leader — something intensely needed at this time in healthcare. And you will have the power to change your workplace and the community around you,"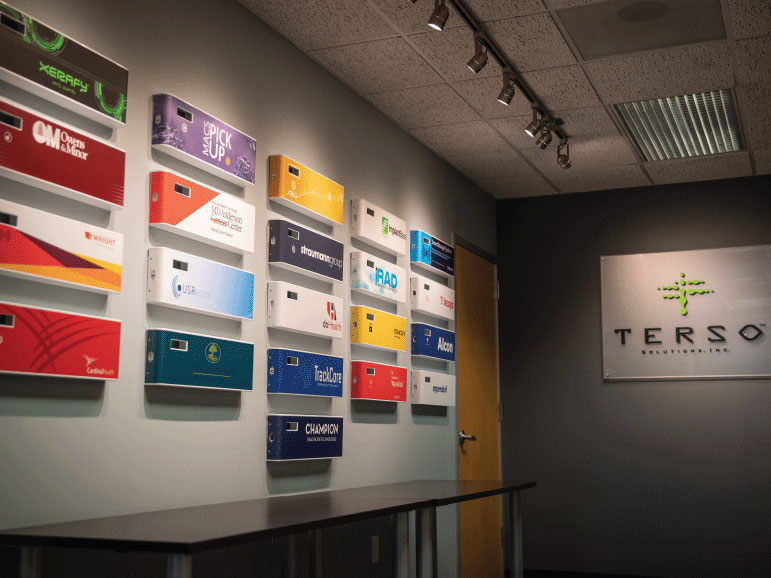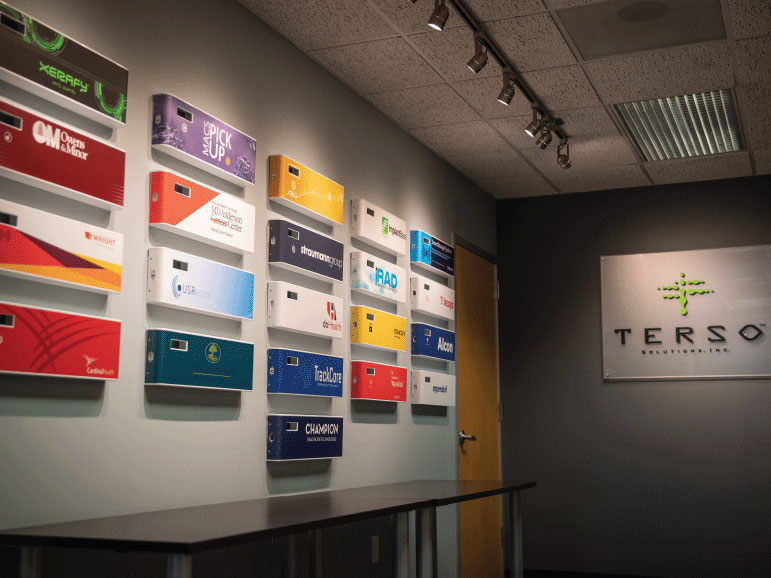 Choose RFID
Find A Partner
We work with leaders in medical device manufacturing and inventory management software across the globe. If you are ready to make the switch to RFID, we can connect you to one of our partners who can get the conversation started. No matter who you choose, you'll know that it will be powered by Terso Solutions.