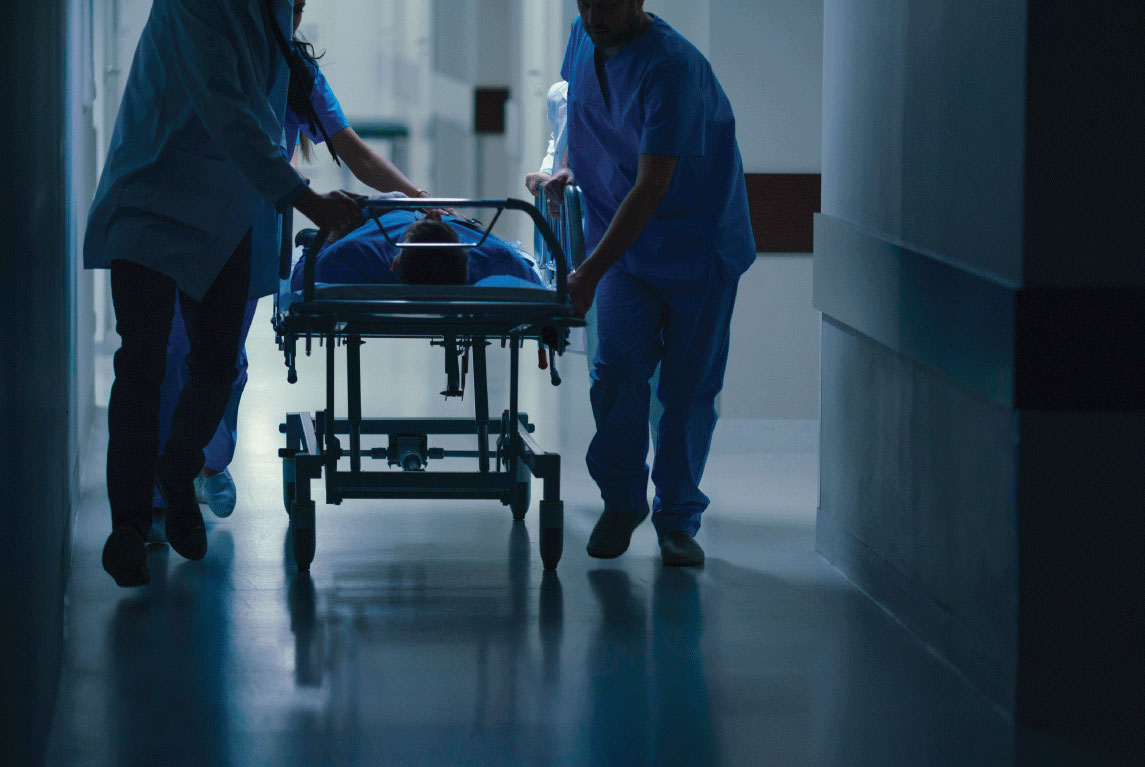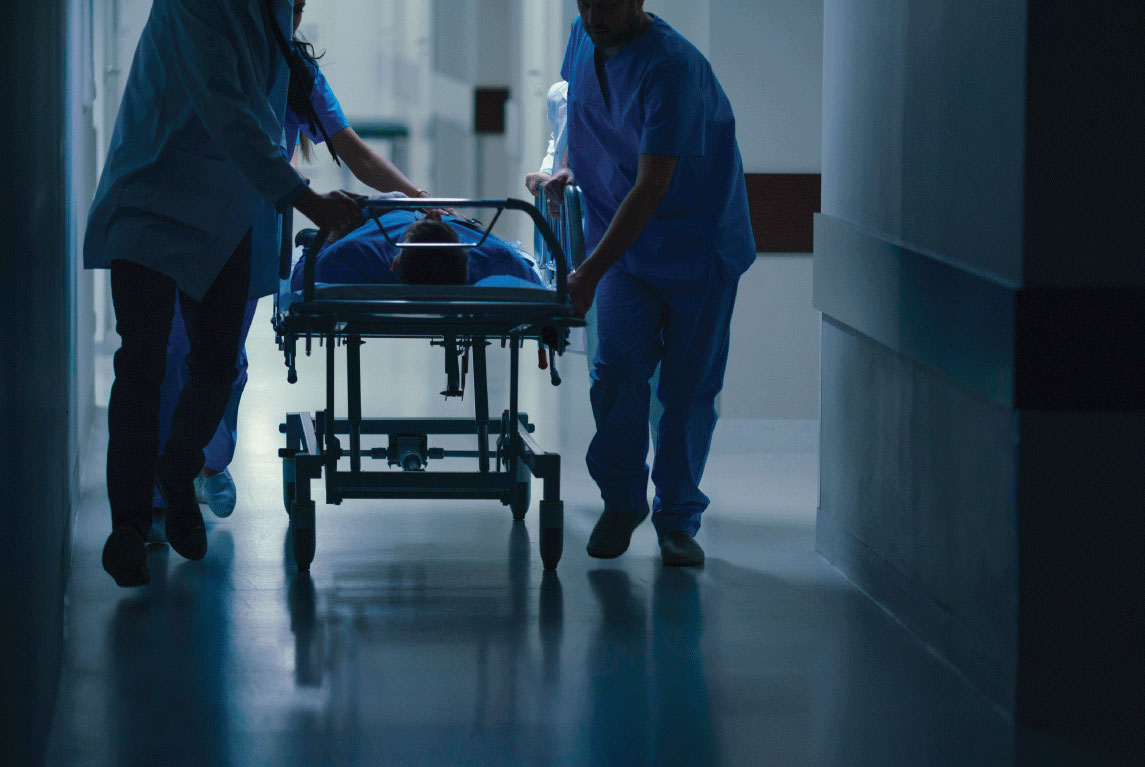 Have what you need, when you need it
Every Second Counts
No matter where you are within the healthcare supply chain, you know the value of time. Time allows you to expand the definition of patient care, time means you are there before it's too late, and time gives you permission to work on other high-priority tasks that require your attention. The problem is that medical supply chain management is essential to your work. Whether you are using medical inventory or managing it, it's crucial that you know what products you have and who has them.
UHF RFID, or ultra-high frequency radio frequency identification means you never have to wonder about the inventory because it has already been taken care of. When you grab a product, UHF RFID devices instantly send that encrypted data to your inventory management software, so you know who took what product and when. It's that simple.
In addition to the basics, it also allow you to:
Remotely monitor temperature
Efficiently manage recalled or expired products
Make barcodes and manual software inputs a thing of the past.
Protect critical inventory through secure access

"We now have over 200 RFID units installed in the marketplace and our customers are experiencing immediate benefits in automated chain of custody tracking, real-time inventory, staff accountability and temperature logs."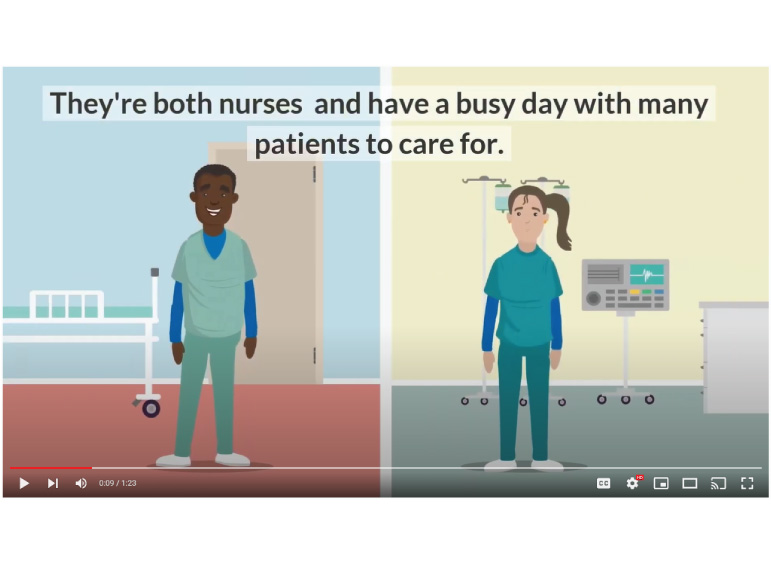 How can RFID Improve your hospital workflow?
Manual inventory management creates unnecessary strain on hospital systems and personnel. Get a glimpse of how RFID can greatly improve the way you store and track inventory, while also improving hospital staff morale and patient safety.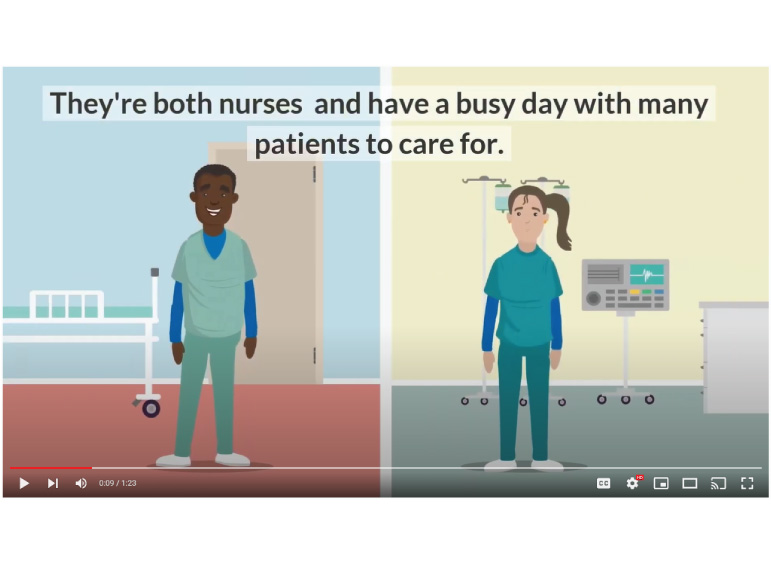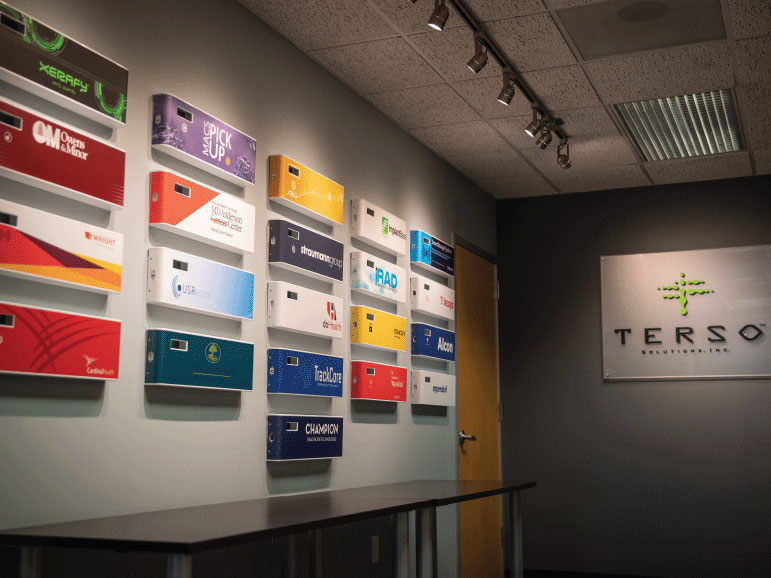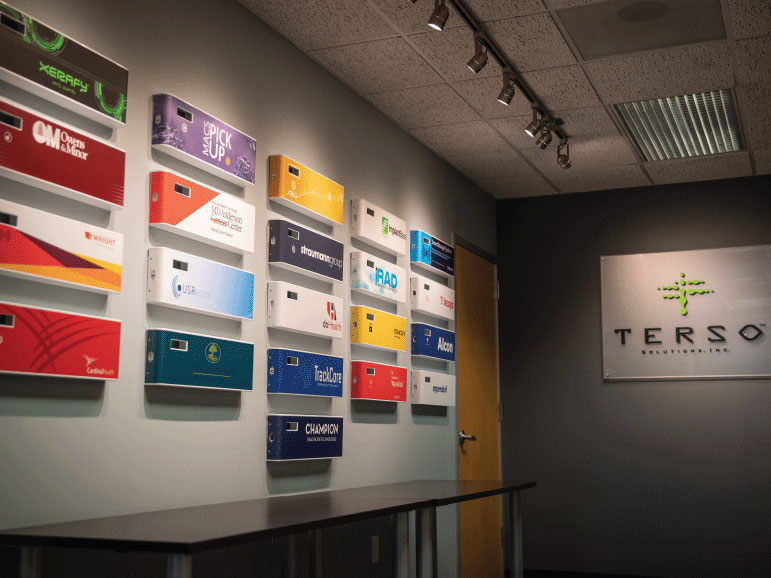 Choose RFID
Find A Partner
We work with leaders in medical device manufacturing and inventory management software across the globe. If you are ready to improve the healthcare supply chain and make the switch to UHF RFID, we can connect you to one of our partners who can get the conversation started. No matter who you choose, you'll know that it will be powered by Terso Solutions.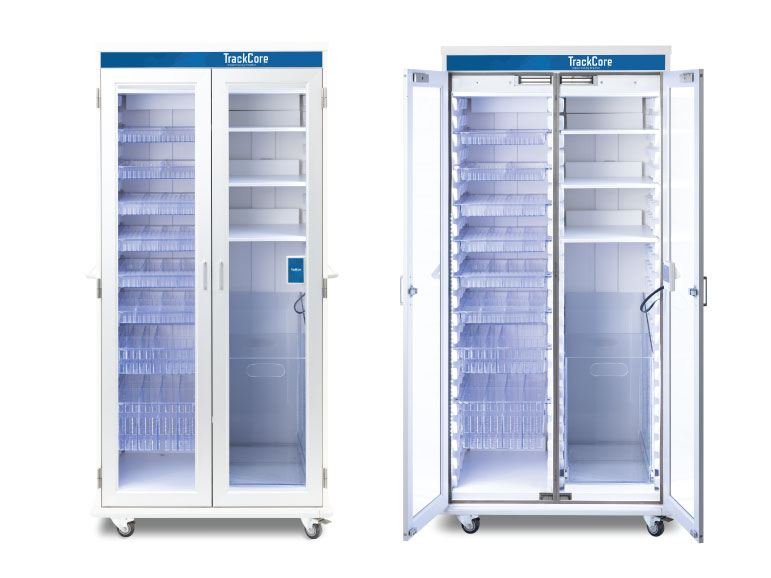 UHF RFID In Action
Froedtert Hospital Implements UHF RFID
Terso Solutions and TrackCore, Inc.'s implemented UHF RFID enclosures and inventory management software at Froedtert Hospital. Froedtert was experiencing limited visibility of their inventory which led to lost product and time inefficiencies. The combined solution created a fully automated inventory management system that was had end-to-end integration with Epic. Read more about how this proven solution helped Froedtert change the way they manage inventory, giving hospital staff peace of mind and time back in their day.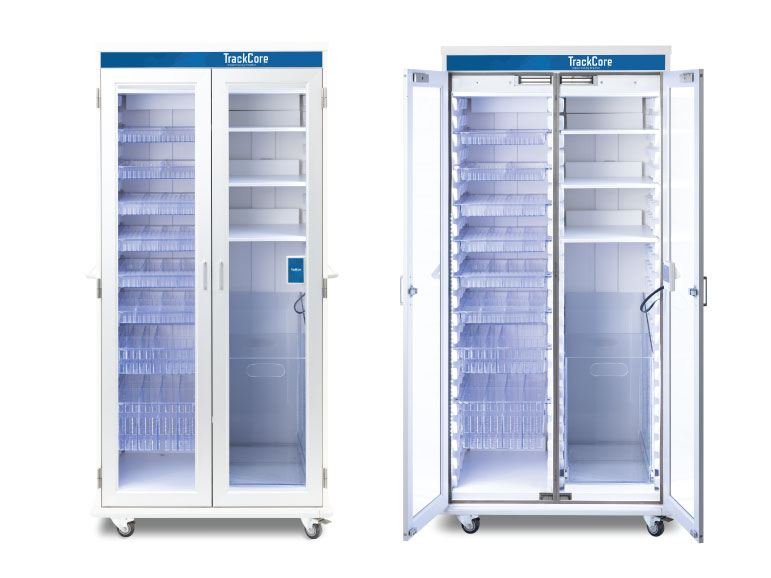 Every hospital is different, which means that understanding your needs is extremely important in determining the best solution and the best partner for you. We will spend some time discussing these needs and then provide you options for the partner that we feel will be able to provide you with the best inventory management solution, all featuring Terso Solutions' UHF RFID technology.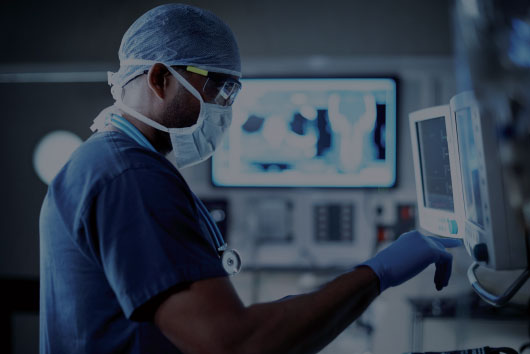 Although we don't sell directly to hospitals, we share your goals of providing the best care to patients. We work with a lot of great software vendors and medical device manufacturers who have proven success of UHF RFID implementation in hospitals. Whether you're looking to gain visibility in your space, keep track of high-value inventory, improve patient care, or d) all of the above, we can help you transform your space.
Let's get you connected with the best in hospital inventory management systems.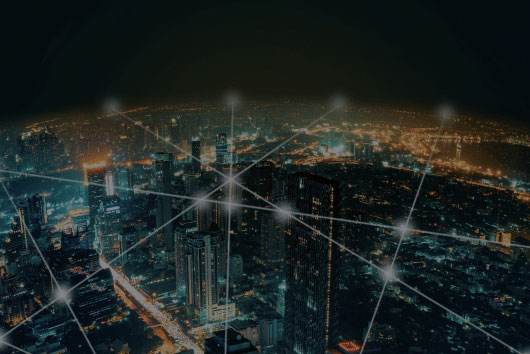 Once you've been connected with one of our partners, they'll work with you in great detail to determine the solution(s) that will work best with your inventory and the available space, and if the need arises our partner will enlist our help to tackle it with a customized approach.
On install day, our field service team will be there to place any and all UHF RFID enclosures and provide training to those that will be interacting with them, but support doesn't stop there…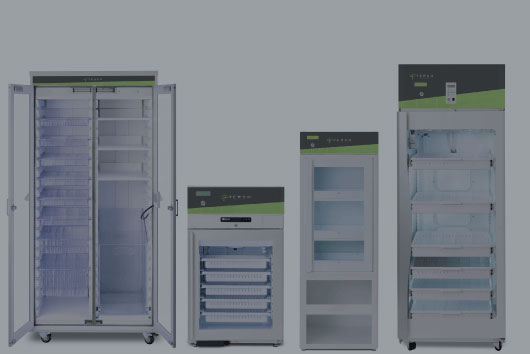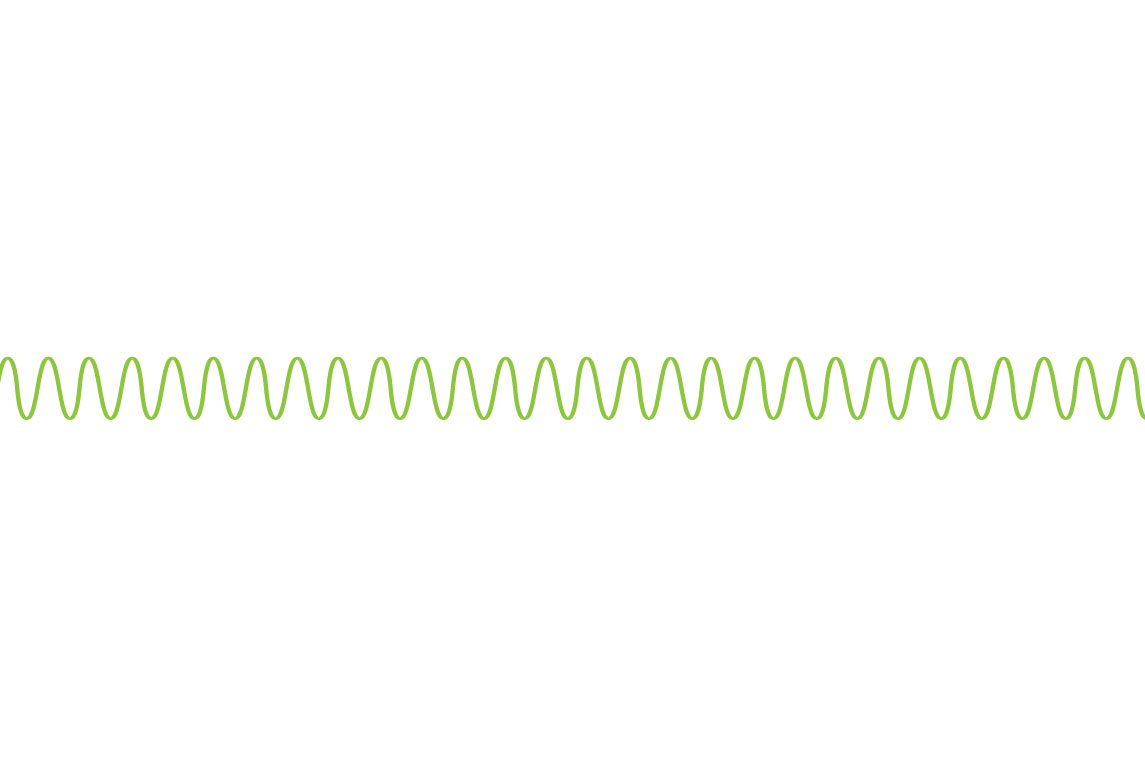 What's the difference
UHF vs. HF RFID Technology
Sometimes it's good to take a step back and understand the technology before diving in. We totally understand. That's why we've put together this helpful post that explains the basics of this technology and the differences between the various frequencies because it matters.