HIMSS 2020
Learn How You Can Know Now
We are quickly approaching the HIMSS 2020 trade show in sunny Orlando, Florida and we can't wait to have exciting conversations surrounding our technology and software. You will be able to find us at booth 824. We will be the ones nerding out about all the amazing things that RAIN RFID can do for your inventory. If that isn't enough to entice you to visit our booth, we'll let you in on a little secret…we'll have some pretty great giveaways.
Terso at Booth 824
What You'll See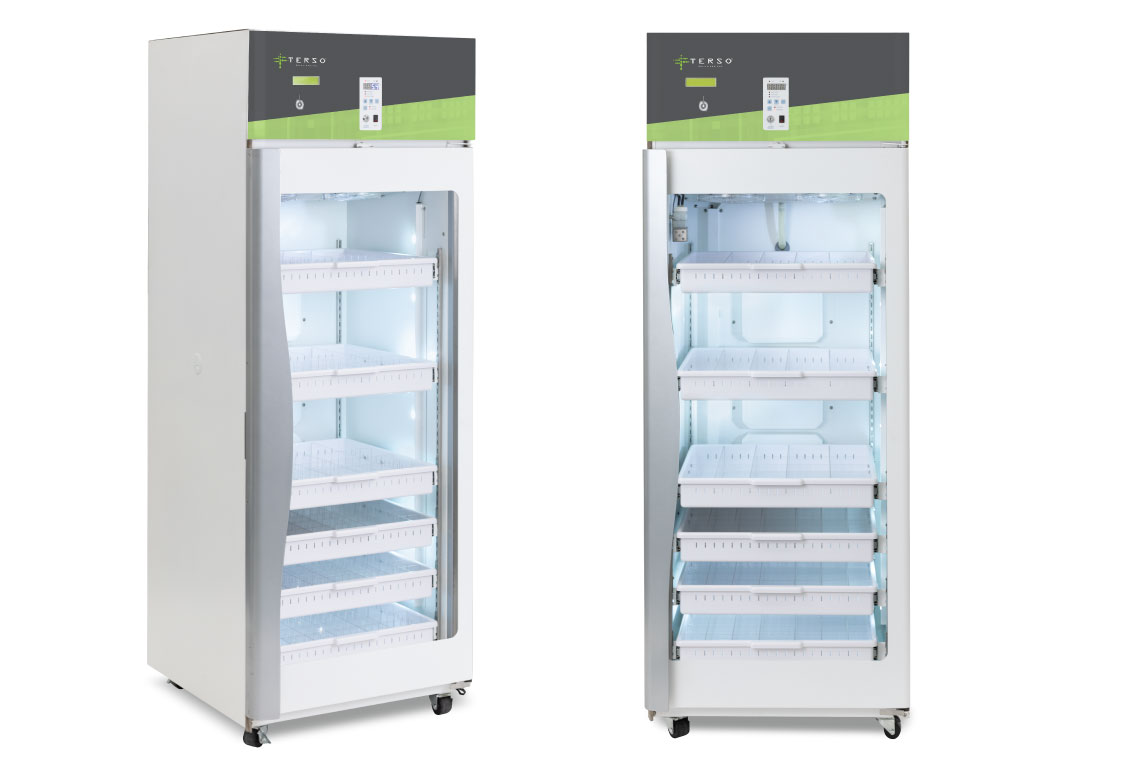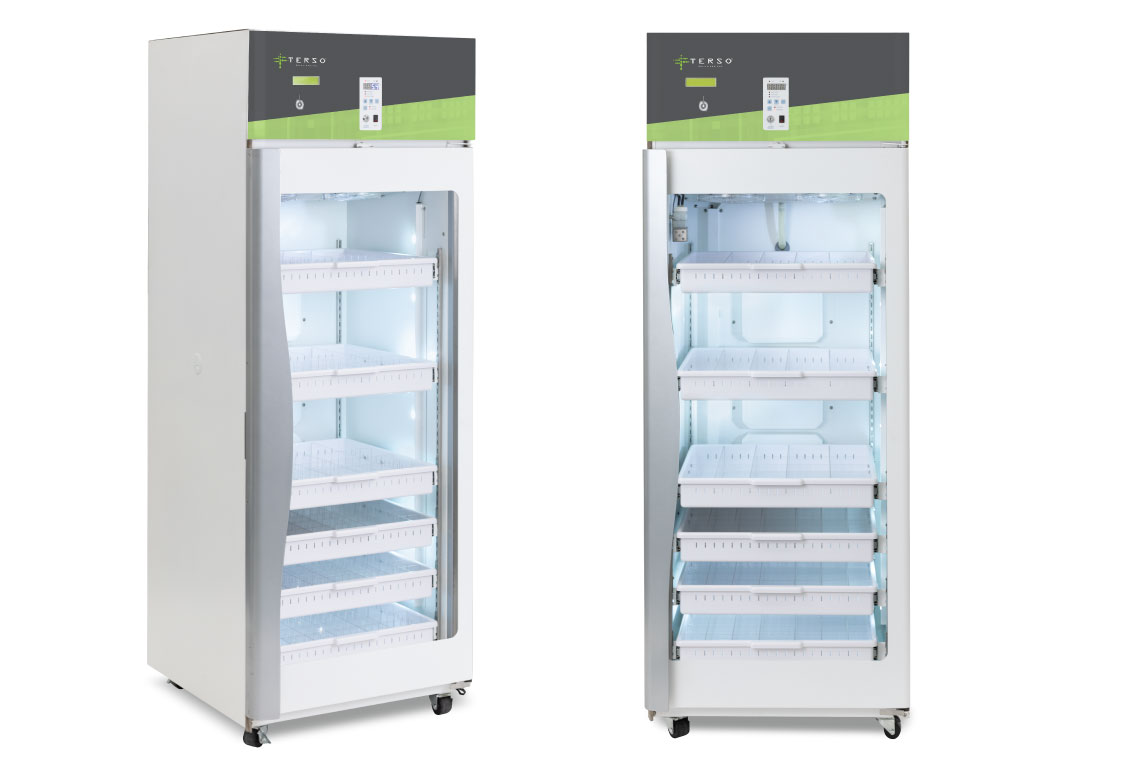 Keep it cool
The Large RFID Refrigerator
The Large RFID Refrigerator gets its name because, well, it's big. If you're looking to track a large quantity of high-value inventory that require a precise temperature, this is the refrigerator for you.
With remote temperature monitoring, secure access, and 24/7 support, you can rest assured that your products will be right where they need to be when you need them, and they will be stored at the proper temperature.
Perfect for:
Stockrooms
Research labs
Aerospace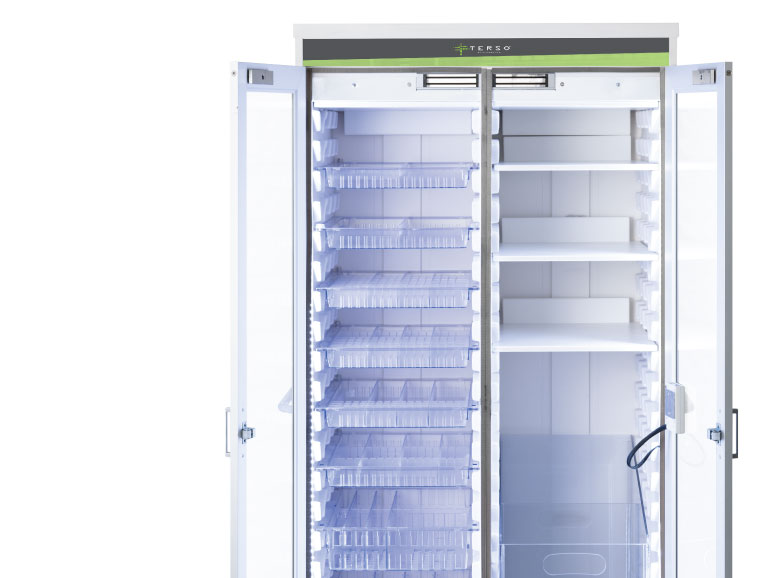 Keep it secure
The Large RFID Cabinet
If you're looking for configurable storage that also offers secure access, the Large RFID Cabinet is a good fit for you.  This versatile cabinet gives you real-time inventory visibility and ensures product integrity, all while helping to organize products of various shapes and sizes.
Perfect for:
Hospitals
Pharmacies
Dental Offices
Government Agencies
Aerospace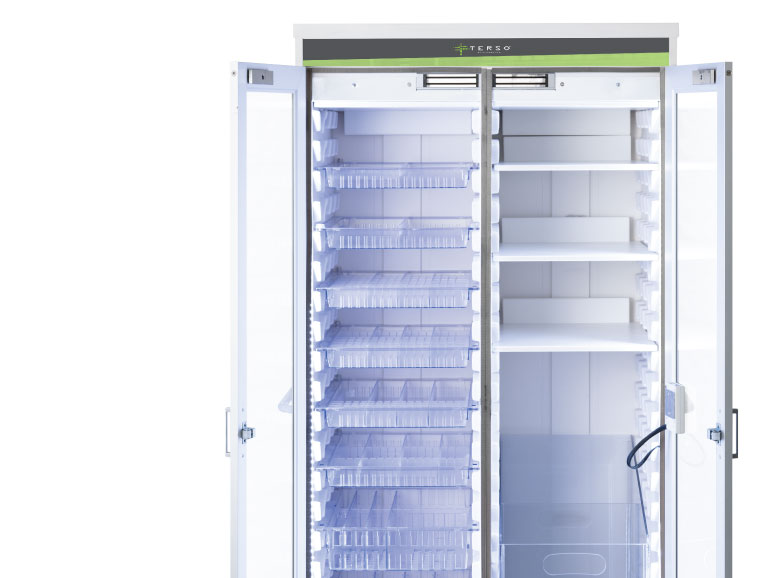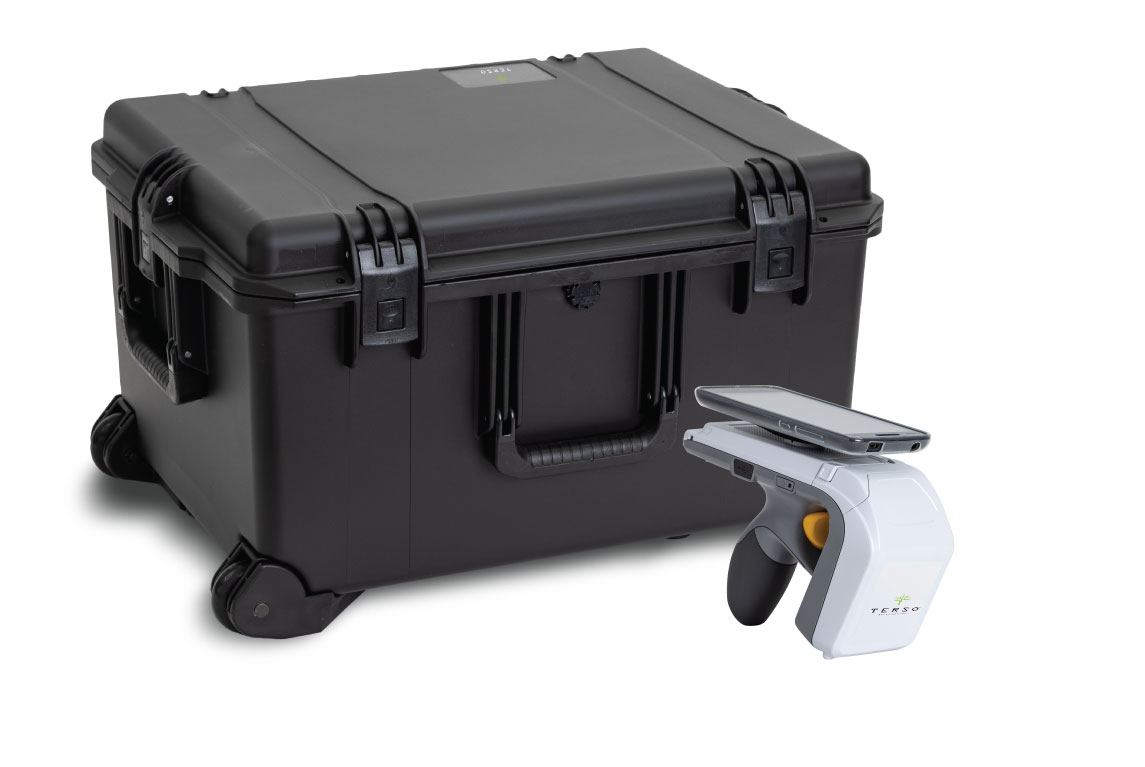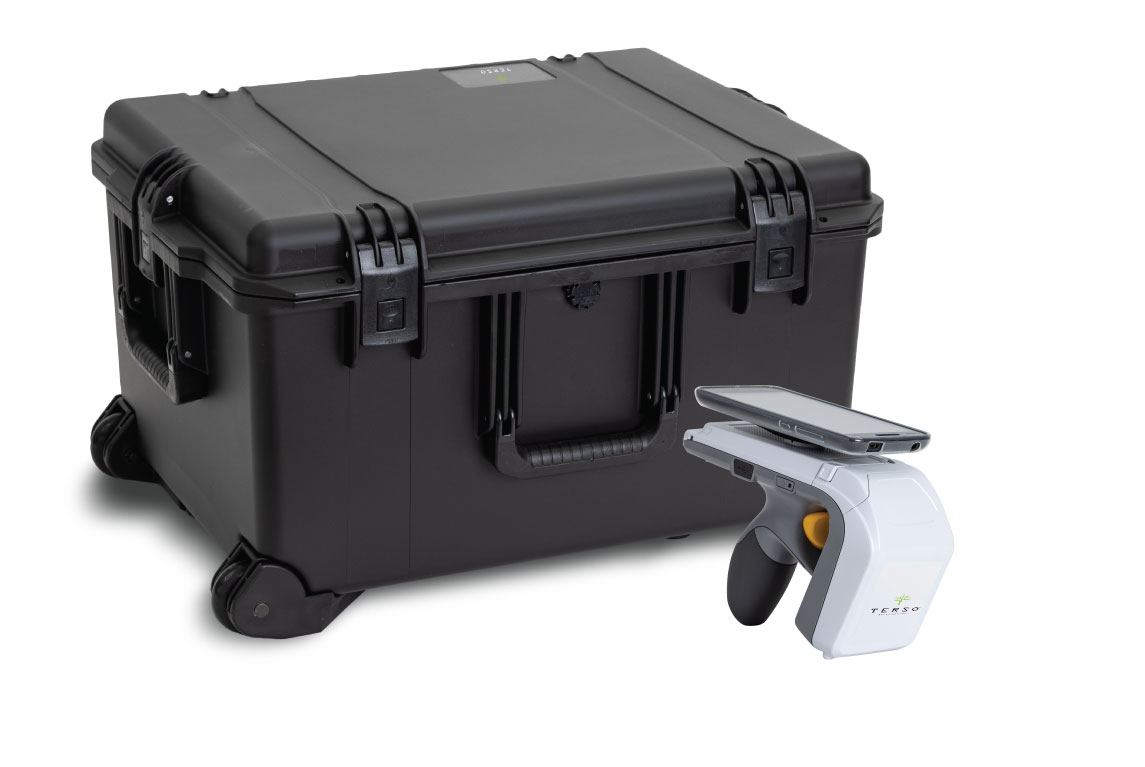 Keep it Mobile
The RFID Mobile Case and RFID Handheld Reader
Sometimes your job requires you to be on the go, but managing inventory in an environment that is often unpredictable gets complicated. Let's uncomplicate inventory for you and make life a lot easier. Our mobile sensor, paired with our software solutions,  captures inventory in seconds and then automatically sends product information to your existing inventory management software.
The RFID Handheld is perfect for:
Hospitals
Labs
Universities
Stockrooms
Supply rooms
Medical device manufacturers and distributors
The RFID Mobile Case is ideal for: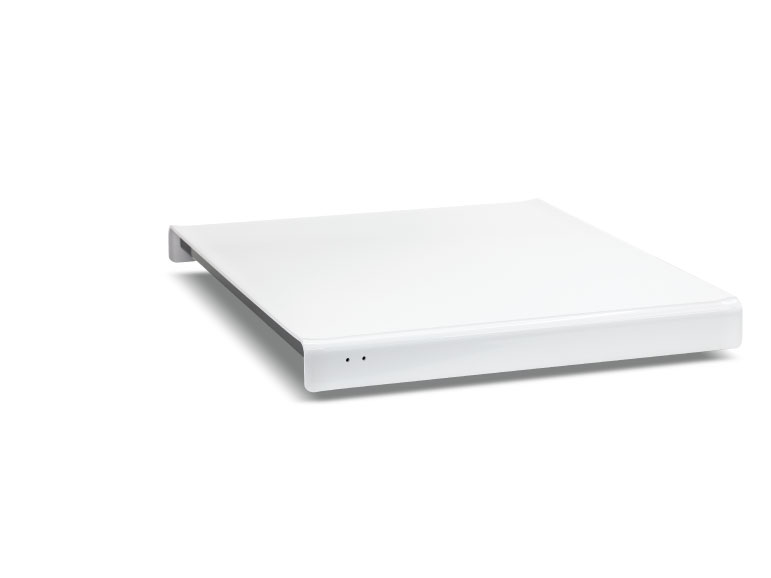 Keep it configurable
The RFID Surface Read Point
Some inventory cannot be contained, but that doesn't mean it can't be tracked with the same level of accuracy. Gain inventory control and product visibility with the RFID Surface Read Point. If you have a tabletop, you can have the RFID Surface. Seamlessly move product in and out of a designated space by placing the desired items on the RFID Surface Read Point and the Read Point will automatically track this transaction in real-time. It's that easy.